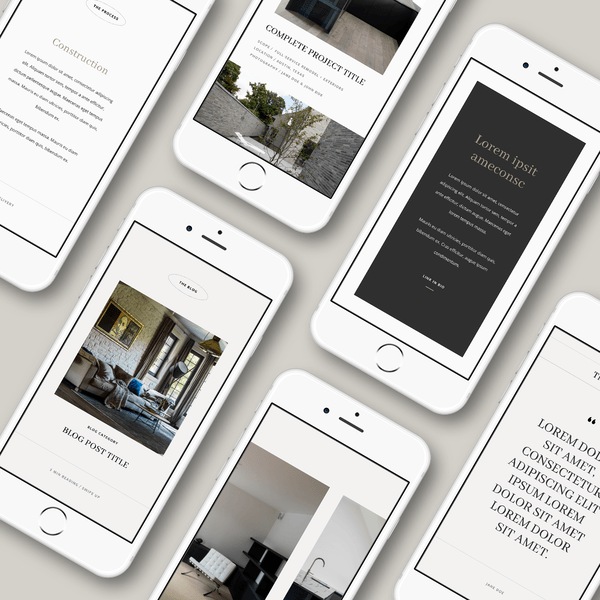 The Riley Instagram Stories Template
Like its namesake website and client process templates, The Riley Stories stun with bold typography, moody tones, and an entirely editorial feel. The Riley offers intentional and thoughtfully-placed opportunities to share the heartbeat of your brand.

 

Each story slide was crafted with designers in mind. We designed each one to be edited in the Canva app, so you won't need a graphic designer or access to expensive programs. With 23 designs to choose from, these templates empower designers to keep their Instagram content cohesive and on-brand but never stale. This thoughtful curation of story slides is a seamless extension of the complete Riley experience, including The Riley Website Template and comprehensive Client Process Bundle. Combine them for a refined client experience or mix-and-match with our other on-trend templates for interior designers.

 

Every element is editable in Canva, a free online design editor. All images, colors, fonts, and backgrounds can be changed to match your unique branding. Simply double click layer, place design, and save.
TERMS OF USE

This Story Template is intended for unlimited use by one person (the purchaser). This license is non-exclusive, meaning that other people will be able to purchase our template packages. You also cannot resell, lease, duplicate, license, sub-license, redistribute, or offer the template for free to any third party or marketplace.

To read our full Terms of Use and User Agreement, please click here.